Meditrial HELPLINE supports Clinical Trials during Covid-19 emergency
March 16, 2020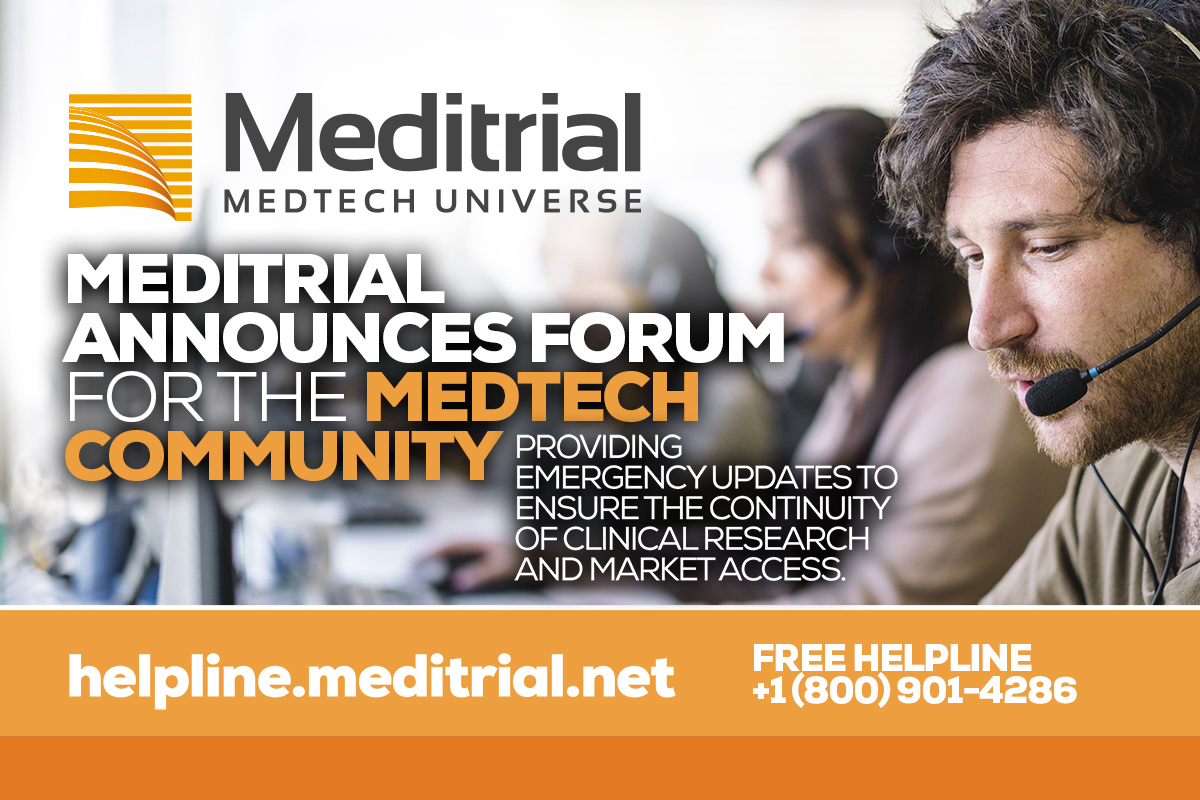 As your reliable and trustworthy partner, we at Meditrial, have taken extraordinary measures to be always at your side and support you and your peers during the time of the COVID-19 emergency.
That´s why we set up a Meditrial FREE HELPLINE, a tool to facilitate communication with our teams and address any particular questions or new requirements that may arise from the current situation.
We understand the criticality of supporting all parties involved in important research programs. For this reason, we are implementing actions to minimize disruption and carry on our clinical mission.
Thanks to advanced technology and digital tools, Meditrial teams will continue to be responsive to reassure on any issue you may encounter in the current situation.
Please feel free to contact us immediately, if you need any assistance or have questions regarding your clinical programs or other unexpected business changes you may be experiencing.
What is the impact on clinical research in Europe?
We have created a dedicated Meditrial Forum, helpline@meditrial.net
This forum will distribute updates on European countries' governing bodies and leading research centers to identify solutions for challenges such as ensuring proper patient follow-up and study monitoring.
What is the impact on the MDR timeline?
The Medical Device Regulation will not be delayed. Meditrial teams are available to provide you with remote support, trainings and templates to accelerate your readiness.
In the spirit of true partnership, we are confident that through collaboration, and resiliency we'll be able to handle this testing situation effectively. You can rely on us. Together, we move forward.
Need more information? Call Meditrial Helpline +1-800-901-4286 or email helpline@meditrial.net