PHARMA REGULATORY, COMPLIANCE & QUALITY SOLUTIONS
PHARMACEUTICAL REGULATORY CONSULTING
Fast forward to market with Meditrial.
Our mission is to help you deliver life changing medicines to market with efficiency and speed. Regardless of where you are in your medicinal product development journey, we can support you at every stage to provide comprehensive services tailored to your needs. Pharmacovigilance activities are needed from the initial pre-marketing clinical trials through post-marketing studies. Together with clinical studies, pharmacovigilance represent the confirmation of the safety and efficacy profile of new medicinal product.
Trust our global experts who will assist you with regulatory aspects related to the product development, clinical trial submissions, marketing authorization and life cycle management. With Meditrial you will gain a strategic vision and expert execution to facilitate your program all over the world.
Meditrial pharma regulatory, compliance, and quality solutions include: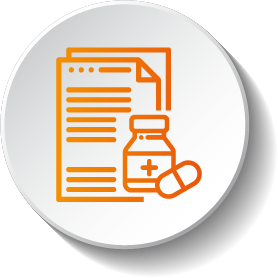 PHARMA REGULATORY
Due Diligence
CMC activities
Administrative/Quality/Safety Variations
Centralized Procedure
Decentralized Procedure
Mutual Recognition Procedure
eCTD submission and management
Scientific Information according to NCA
FDA meetings and submission
IND submission
Orphan drug, Breakthrough and
Fast-Track Applications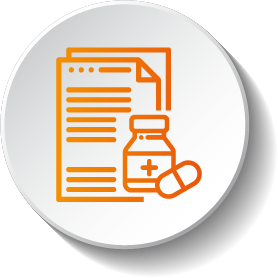 QUALITY ASSURANCE
QMS | eQMS Setup and Support
FDA QSIT, ISO 13485, ISO 9001
GxP Audit, Gap-Analysis, Compliance
Assessment
Inspection readiness consultancy and support
Quality system management
Deviation and CAPA management
EU MDR | IVDR Compliance
Post-Market Surveillance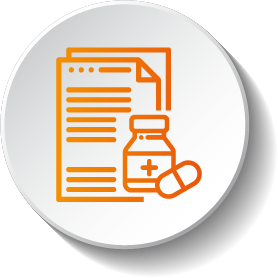 PHARMACOVIGILANCE
PRE MARKET
Eudravigilance Registration
Safety Management Planning
European QPPV
Local QPPV
Serious Adverse Event (SAE) Receipt
SAE Management
Case Narrative writing
MedDRA coding
Safety information medical review
SUSARs/CIOMS preparation and follow up
Safety information submission
Periodic reports (DSUR and ASR)
Data Base reconciliation
Medical writing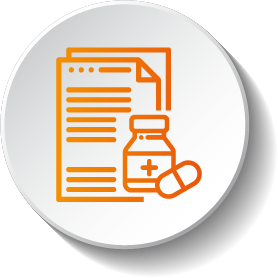 PHARMACOVIGILANCE
POST MARKET
Eudravigilance Registration
European and local QPPV
Pharmacovigilance System Management
Case processing and reporting
Quality Assurance
PSUR preparation and submission
PSMF management
Signal detection
Literature screening
RMP preparation and management
Patient support program
Over
50,000 people
enjoying the Meditrial newsletter.
Become part of Meditrial! Subscribe to our newsletter.