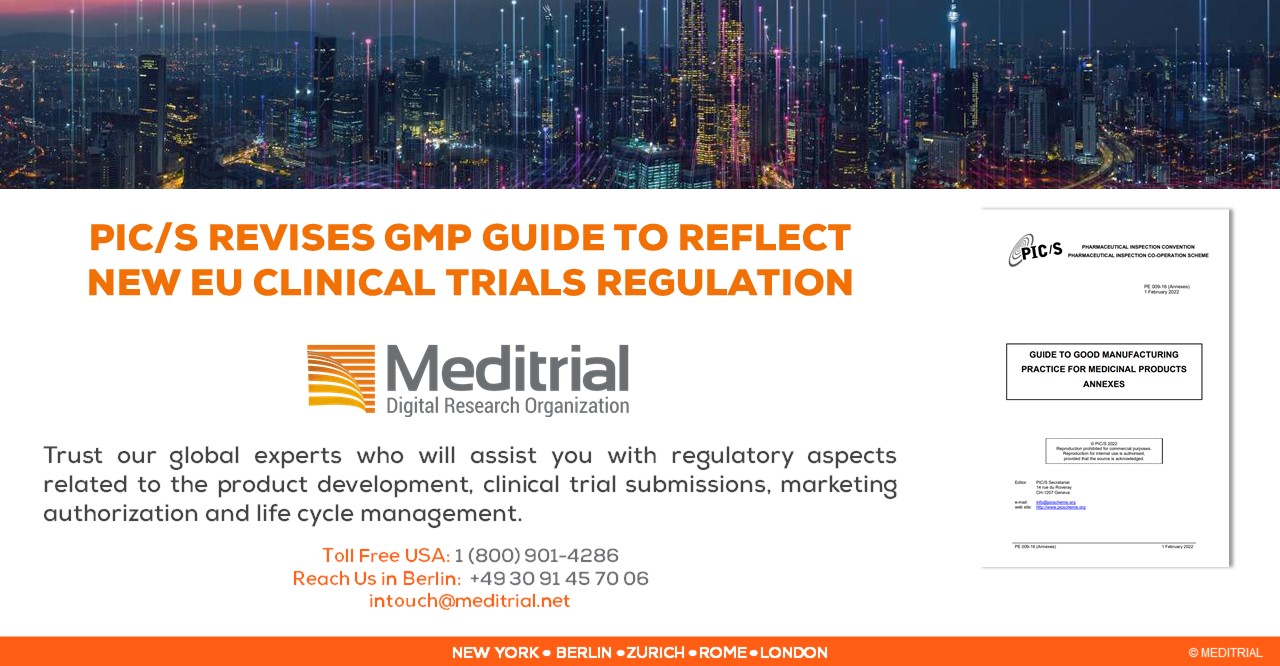 The Pharmaceutical Inspection Co-operation Scheme (PIC/S) revised its good manufacturing practice (GMP) guide to reflect the new EU clinical trials regulation (CTR), which took effect on January 31, 2022.
Investigational medicinal products shall be manufactured by applying manufacturing practices which ensure the quality of such medicinal products in order to safeguard the safety of the subject and the reliability and robustness of clinical data generated in the clinical trial ("good manufacturing practice").
The PIC/S Guide revision includes:
a revised Annex 13 on the Manufacture of Investigational Medicinal Products; and
a new Annex 16 on the Certification by the Authorised Person and Batch Release.
Annex 13, which relates to the manufacture of investigational medical products, is being replaced by the new EU Annex 13, that is "in line with the Co-operation Agreement between PIC/S and EMA."
The Agreement provides that guides should be harmonized to maintain GMP standards equivalent, thus facilitating the exchange and use of information on the manufacture of medicinal products.
Annex 16, on certification by authorized persons and batch release, is a new annex to the PIC/S GMP Guide. A consultation in 2017 found that the adaptation of the annex "could offer added benefit to better convey expectations associated with product release and further international harmonisation efforts." PIC/S notes that the "elements in Annex 16 related to imported medicinal products would be voluntary, dependent on national law."
The revised GMP Guide enters into force on February 1, 2022.
All non-EEA Participating Authorities of PIC/S and Applicants have been encouraged to transpose Annexes 13 & 16 of the PIC/S GMP Guide into their own GMP Guides.
See the PIC/S GMP Guide here https://picscheme.org/docview/4590
Read the PIC/S news. https://picscheme.org/en/news
Meditrial mission is to help you deliver life changing medicines to market with efficiency and speed. Regardless of where you are in your medicinal product development journey, we can support you at every stage to provide comprehensive services tailored to your needs.
Trust our global experts who will assist you with regulatory aspects related to the product development, clinical trial submissions, marketing authorization and life cycle management.