By Dr. Monica Tocchi, MD, PhD
One million Covid-19 patients have returned to their homes after discharge from hospital. But are they fully healed? Why is this not being discussed amidst the crisis? It is a burning global health issue that should be addressed immediately by governments and the research community.
The triumphant enthusiasm for the rising number of recoveries after Covid-19 fails to mention the potential disabilities that these patients may face. Individuals discharged home after the infection experience emotions and relief for surviving a life-threatening disease, but report a variety of symptoms ranging from mild discomfort to serious complications that affect their quality of life.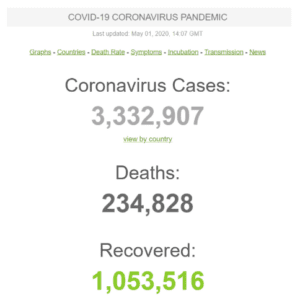 Recovered patients today

are over a million

. It is fundamental to understand what is the long term health impact of the Covid-19 infection as well as the effects of the associated treatments.
The infection can be lethal, but even when the crisis is successfully resolved, a variety of conditions that materialize during the active phase of the disease can lead to chronic effects and permanent health deterioration. This impact, certainly distressing and frightening, has not yet been discussed in the scientific community, but it deserves high priority and further investigation.
It is urgent to design, plan and implement dedicated follow-up protocols for the assistance and care of patients. The conduct of clinical studies is fundamental to evaluate the outcomes and the appropriate management strategies for "recovered" patients.
About 90% of the patients admitted to Covid hospitals had a need for mechanical ventilation in the ICU. It has been reported that 80% of NYC coronavirus patients on ventilators die and doctors are searching for other ways to help them breathe. We have only recently learned that Sars-COV-2 mandates a different treatment approach than customarily applied for ARDS, as published in new guidelines and scientific reports. It can be assumed that the optimal management of respiratory distress not only allows better in-hospital outcomes and a limitation of ventilator-induced lung injury, but that it may also be critical for the subsequent recovery after discharge from hospital. In addition, the patient in the ventilated phase is maintained under general anesthesia (deep sedation with the use of muscle relaxants) for a period of 10-15 days depending on the level of severity. This therapy produces known neurological effects such as delirium and cognitive dysfunction, that can appear after returning home.
It should be emphasized that, in addition to the probable direct consequences of the virus ("scarring" or pulmonary fibrosis, and other systemic consequences not yet studied) there is the possibility that during their period of illness, other pathologies could have occurred, such as bacterial infections or side effects of the experimental drug therapies being attempted in the effort to improve survival and mitigate the disease.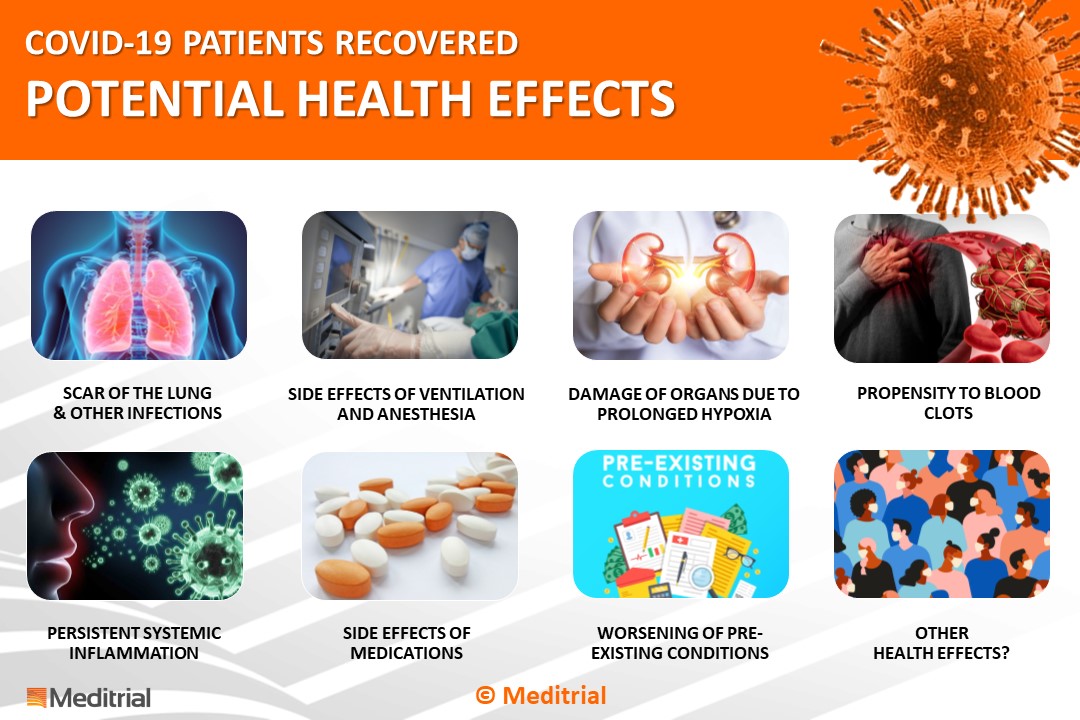 In addition, the long periods of severe hypoxia that patients experience during the course of the disease, could be associated with secondary problems and persistent or permanent damage to organs such as the heart, kidney and nervous system.
It is our duty to think about how to manage the population of recovered patients, which is still ignored, but requires in-depth evaluation with regards to best care and assistance. Dedicated studies and follow-up algorithms can help understand the impact of Covid-19 on health, clarify the potential benefits and risks of the treatments received, and potentially understand how to avoid chronicity. 
It is imperative that Governments that are planning the reopening, and the medical community that is entrusted with the care of these patients, work together to immediately take care of the recovered patients. The common goal should be to understand the full lifecycle of COVID-19 while reducing disability. At a global level, it is ideal that all countries collaborate and share new interventions that may contain the overall impact on healthcare systems.
For article in Italian language, please visit the website unitiperinformare.it
Special thanks to Katarzyna Janecek, Yash Patel, Danny Cadet, and Monique Latourette for the translation and infographic.