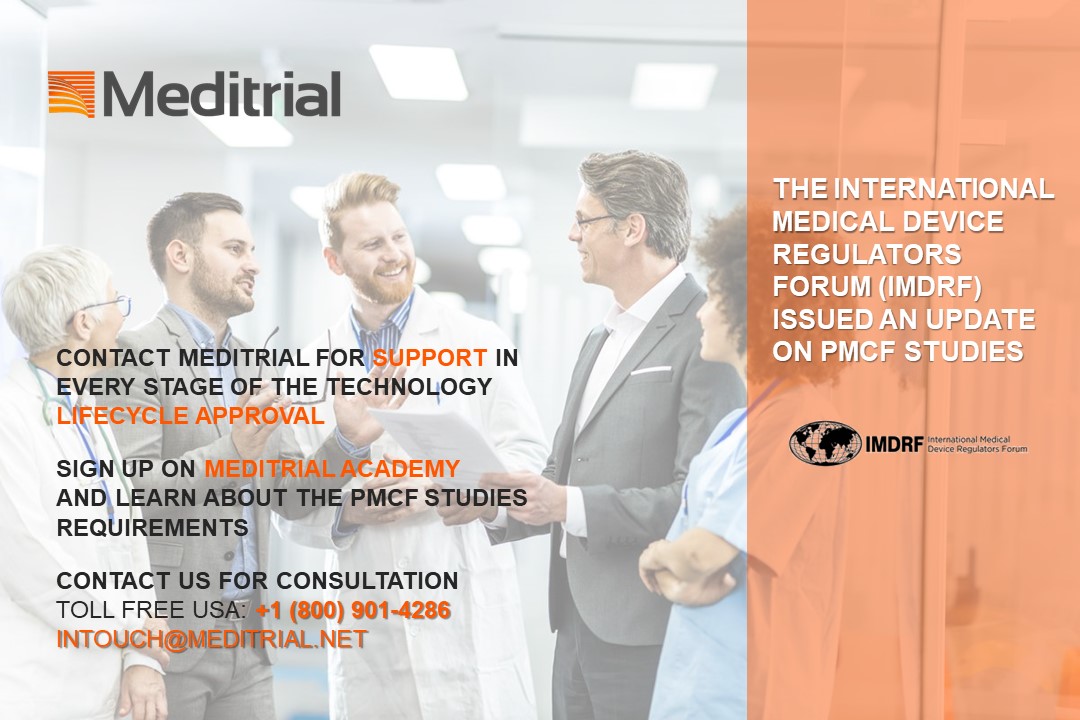 The International Medical Device Regulators Forum (IMDRF) has issued an update proposal to its guidance on postmarket clinical follow-up (PMCF) studies for medical devices. The proposal will be open for consultation untill 11 December 2020.
The update includes advice on the design, implementation, and appropriate use of PMCF studies. Moreover, the document outlines requirements for PMCF studies indication, principles of PMCF studies for medical devices, the design and implementation of studies, and the use of the clinical information.
Meditrial offers support in every stage of the technology lifecycle approval, maximizing compliance, performing correct tests, avoiding unnecessary trial and saving time and money.
Find out more about the PMCF requirements – sign up to Meditrial Academy course offerings to find free training and opportunities for professional certification.
For more details, please see the PMCF update proposal document from the IMDRF.
Contact Meditrial for immediate assistance in Europe or the US.