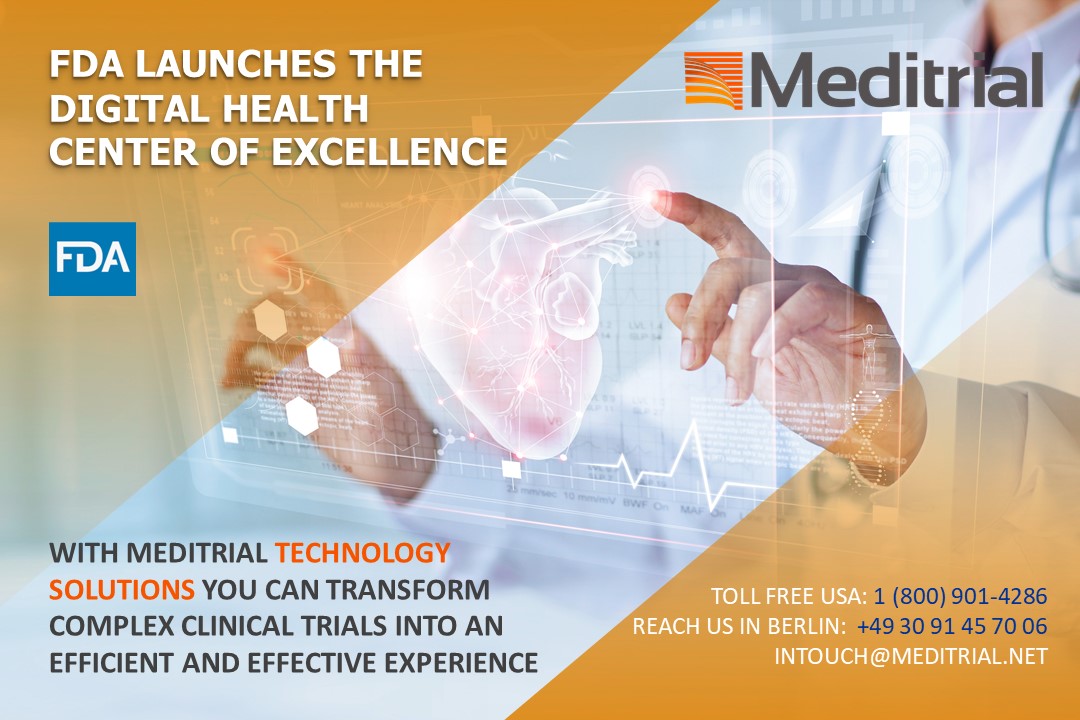 The U.S. Food and Drug Administration recently launched the Digital Health Center of Excellence within the Center for Devices and Radiological Health (CDRH).
"The launch of the Digital Health Center of Excellence is an important step in furthering the agency's overarching dedication to the advancement of digital health technology, including mobile health devices, Software as a Medical Device (SaMD), wearables when used as a medical device, and technologies used to study medical products."
Meditrial offers digital health applications to empower clinical trials:
Catchtrial EDC
Catchtrial ePRO
E-consent
Digital Support
Find out more about our digital health solutions!
For more information on the FDA Digital Health Center of Excellence, please see the press release from the FDA.
Reach out for a consultation on how we can work with you to reduce your time to market, expand your marketability and reach a more meaningful value-based outcome through design and strategy.
Contact Meditrial for immediate assistance in Europe or the US.