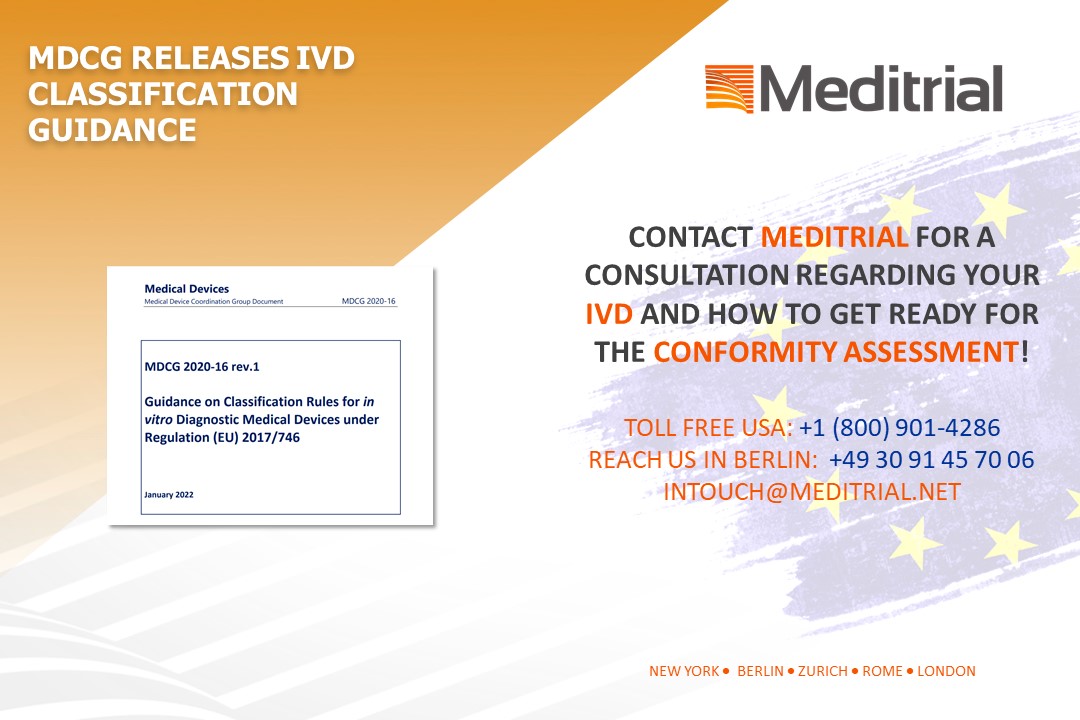 The European Commission's Medical Device Coordination Group (MDCG) released a guidance on the classification of in vitro diagnostics (IVDs) under the In Vitro Diagnostic Regulation (IVDR). The guide provides industry a clarification on how to accurately classify diagnostics under the IVDR's risk-based classification system.
"In particular, the conformity assessment route is highly dependent on classification, which is reflected in concepts such as conformity assessments scrutiny of class D devices (Article 50), the involvement of the European Union reference laboratories for high-risk devices (Article 100) and a consultation with a national medicines agency or the European Medicines Agency (EMA) for companion diagnostics (Article 48(3))," the guidance states.
Contact Meditrial for a free consultation regarding your IVD and how to get ready for the conformity assessment! With international presence and complete range of services, Meditrial is a leading Clinical Research Organization (CRO), a full-service partner for clinical investigations, digital clinical solutions and market access pathways.
For more details, please see the guidance from the MDCG
Contact Meditrial for immediate assistance in Europe or the US.