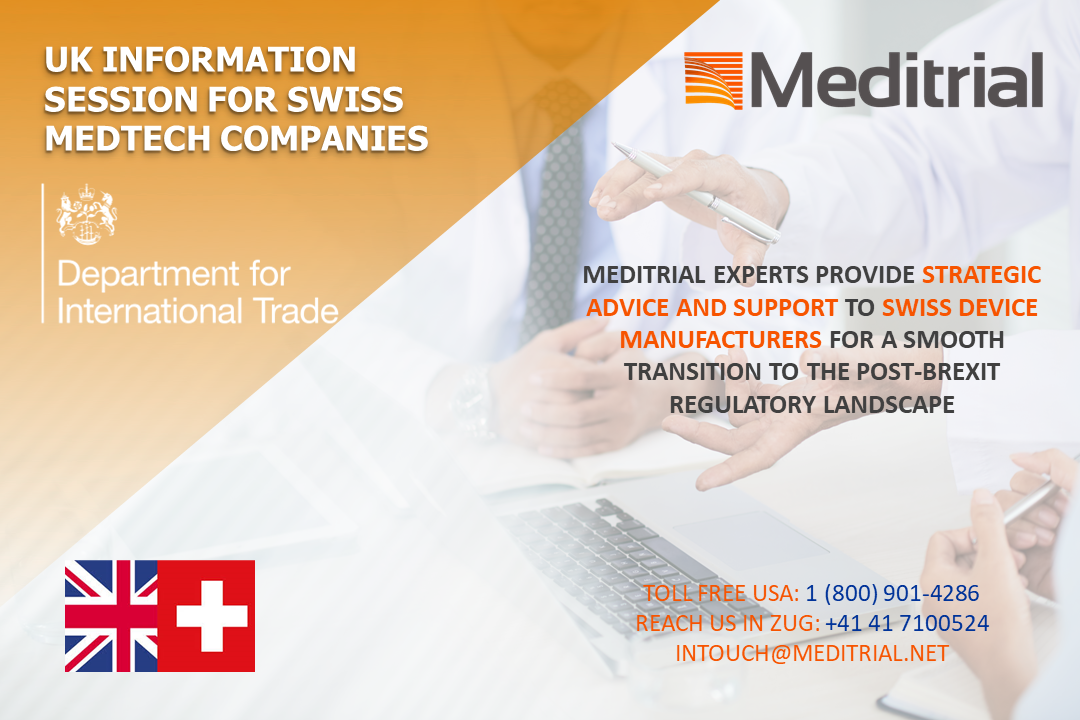 The UK's Department for International Trade in Switzerland announced a virtual information session specially for Swiss medtech and medical device companies, to give an update on latest policy developments and regulatory guidance. The event will take place online on Monday, 16 November 2020, 15:00 – 16:30 CET.
Among others, the session will focus on the consequences of Brexit on policies and regulatory landscape as well as the agreements UK-CH.
If you are Swiss manufacturer and you need any assistance regarding how to place or continue to market your device in the UK after Brexit, contact Meditrial today!
Meditrial is an international reknowed CRO headquarted in Switzerland with branches in the EU and US, and extensive knowledge of the regulatory and clinical environment in Switzerland and the UK. Reach out to us today and be the first to comply!
Meditrial can help – find out more!
More about the event held by the UK's Department for International Trade
Contact Meditrial for immediate assistance in Europe or the US.