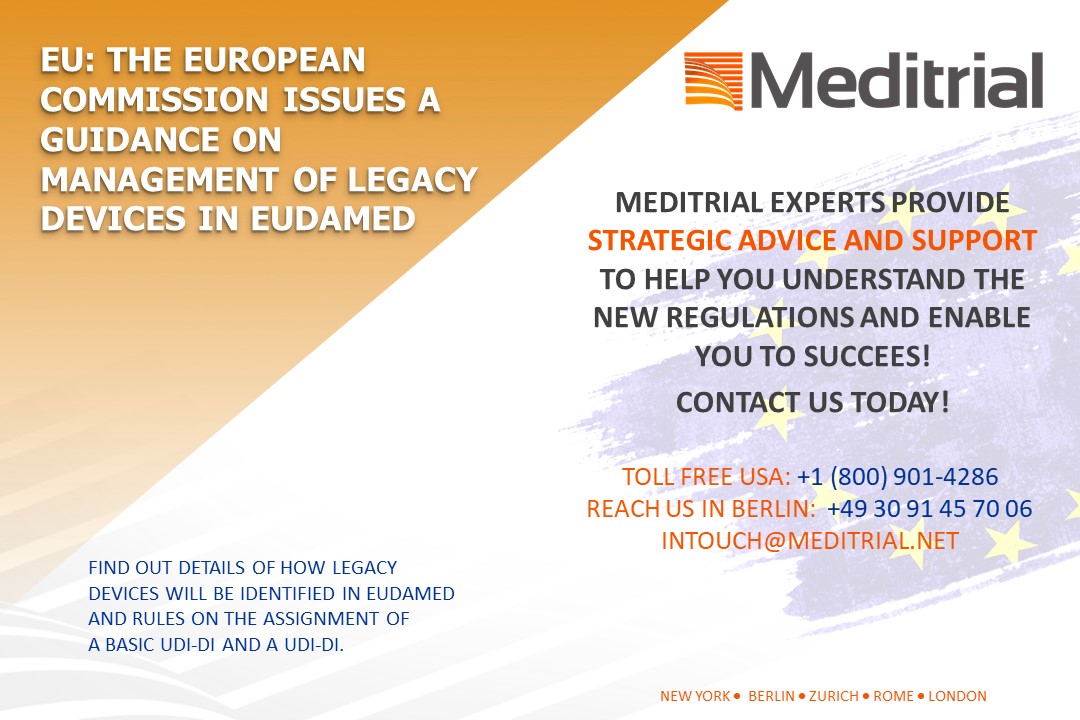 The European Commission issued a new guidance explaining how legacy devices and in vitro diagnostics (IVDs) will be managed in its Eudamed database, expected to be fully rolled out by May 2022.
"Legacy Devices are defined as Medical Devices, Active Implantable Medical Devices and In Vitro Diagnostic Medical Devices that are covered by a valid certificate issued in accordance with Directive 93/42/EEC, Directive 90/385/EEC or Directive 98/79/EC and that continue to be placed on the market after the date of application of Regulation (EU) 2017/745 (MDR) or Regulation 2017/746 (IVDR)."
In general, the Commission says that, "Legacy Devices are subject to the MDR or IVRD registration requirements with some exceptions such as the assignment of a Basic [universal device identification-device identifier] UDI-DI and a UDI-DI."
The document also explains how to link "regulation devices" to legacy devices after they become compliant with MDR or IVDR and provides information about the format of the Eudamed DI when it is not generated from a UDI-DI.
Do you know how to register for EUDAMED?
Contact Meditrial to learn everything you need to know on how to prepare! With us, you will be the first to comply.
Read Meditrial's whitepaper to learn more on the MDR and Eudamed.
For more details, please see the guidance from the European Commission.
Contact Meditrial for immediate assistance in Europe or the US.