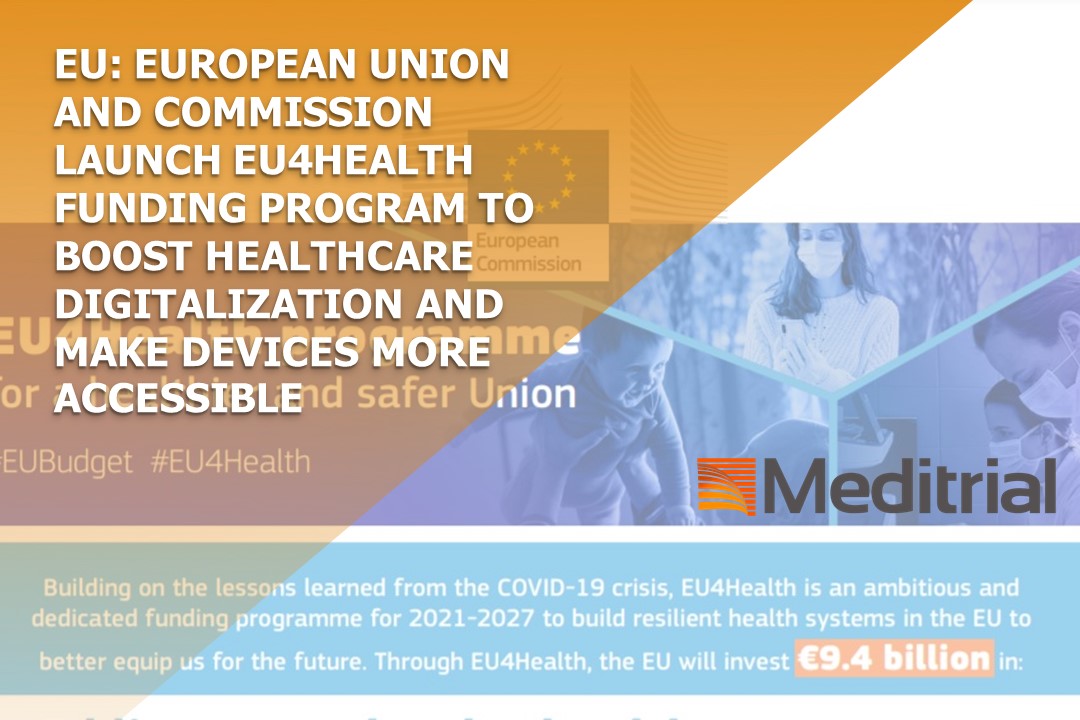 As COVID-19 keeps surging throughout many of the European countries, the EU and EU Commission launched EU4Health, the €5.1 billion funding program targeting EU countries, health organisations and NGOs. Aim of the program is to strengthen the resilience of post COVID19 healthsystems and to promote innovation in the health sector.
The program will cover the following areas:
boost EU's preparedness for major cross border health threats by creating

reserves of medical supplies for crises
a reserve of healthcare staff and experts that can be mobilised to respond to crises across the EU
increased surveillance of health threats

strengthen health systems so that they can face epidemics as well as long-term challenges by stimulating
make medicines and medical devices available and affordable, advocate the prudent and efficient use of antimicrobials as well as promote medical and pharmaceutical innovation and greener manufacturing.
For more details on regulations and application, please visit the official communication from the European Commission.
Contact Meditrial for immediate assistance in Europe or the US.