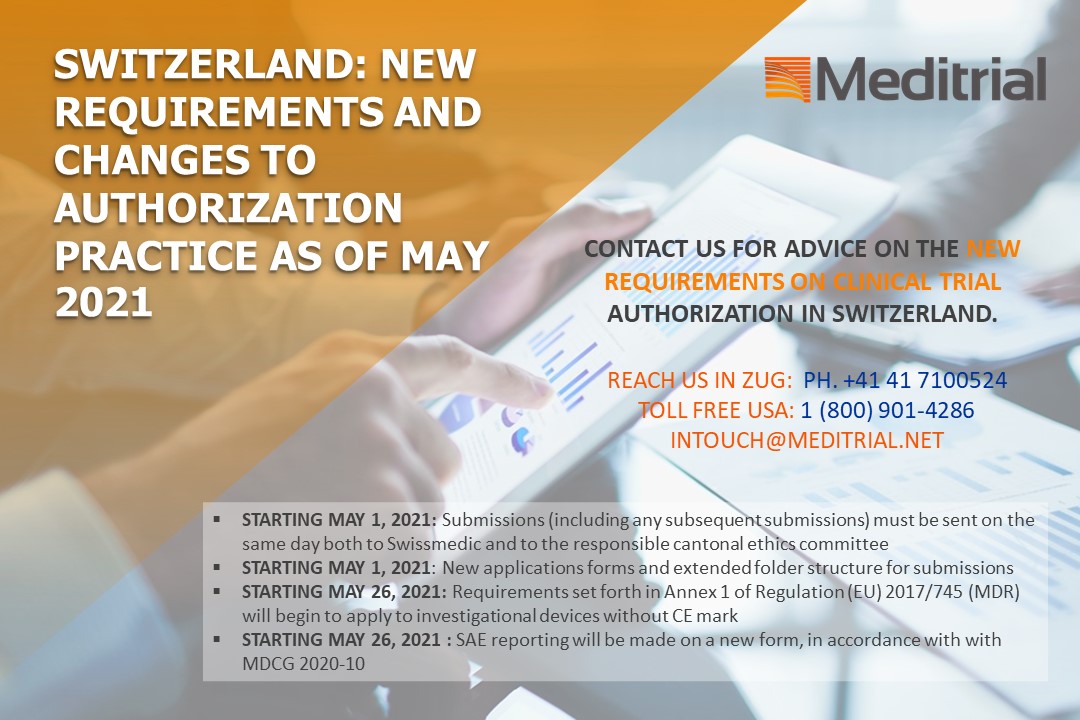 Swissmedic has recently announced new regulations and requirements for the authorization of clinical trials in Switzerland.
Meditrial and its team based in the Zug office manage several studies in Switzerland and has direct connections with Investigators, hospitals and local Ethics Committees. Please feel free to contact us for advice on the new requirements on clinical trial authorization in Switzerland.
Key changes:
Starting May 1, 2021: submissions (including any subsequent submissions) must be sent on the same day both to Swissmedic and to the responsible cantonal ethics committee
Starting May 1, 2021: new applications forms and extended folder structure for submissions
Starting May 5, 2021: Requirements set forth in Annex 1 of Regulation (EU) 2017/745 (MDR) will begin to apply to investigational devices without CE mark
Starting May 5, 2021: SAE reporting will be made on a new form, in accordance with with MDCG 2020-10.
For detailed information, please see the official communication from Swissmedic.
Contact Meditrial for immediate assistance in Europe or the US.