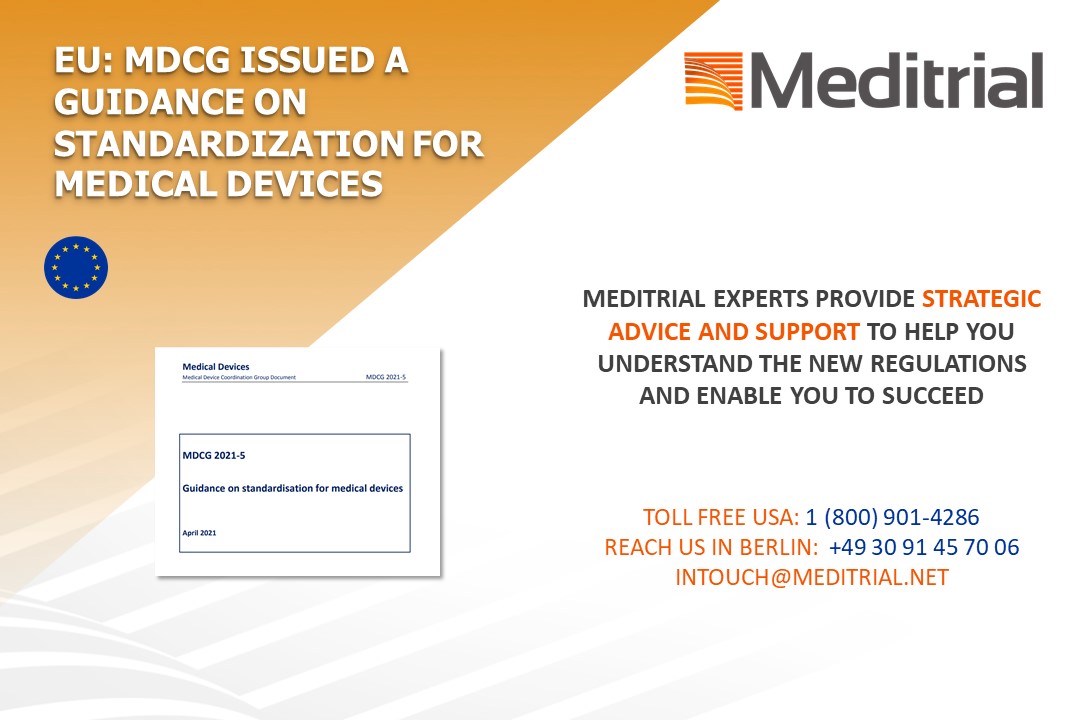 The European Commission Medical Device Coordination Group (MDCG) adopted a new standardization request for harmonized European standards in support of the MDR and IVDR after its initial standardization request was rejected last year.
Contact Meditrial for a free consultation regarding your device! With international presence and complete range of services, Meditrial is a leading Clinical Research Organization (CRO), a full-service partner for clinical investigations, digital clinical solutions and market access pathways.
The development of harmonized European standards is a major component of the new device and IVD regulations, as products developed in conformity with harmonized standards referenced in the Official Journal of the European Union (OJEU) are presumed to be in conformity with the corresponding legal requirements laid out in the MDR and IVDR.
In its standardization request, the Commission says that the harmonized standards "should include detailed technical specifications in relation to the requirements set out in Regulations (EU) 2017/745 and (EU) 2017/746, especially with respect to the design and manufacture of devices, risk management and the obligations on economic operators and sponsors, including those relating to quality management systems, risk management, clinical investigations and performance studies, and clinical evaluation and clinical evidence. They should also indicate clearly the correspondence between the technical specifications and the requirements they aim to cover."
The application of harmonized standards is generally voluntary, though there are some exceptions where the use of harmonized standards is mandatory. For example, harmonized standards must be followed for symbols and identification colors where such standards are available.
The Commission's standardization request will be regularly revised and updated by the MDCG to address new and updated standards at the European and international level.
For more details, please see the guidance from the MDCG.
Contact Meditrial for immediate assistance in Europe or the US.