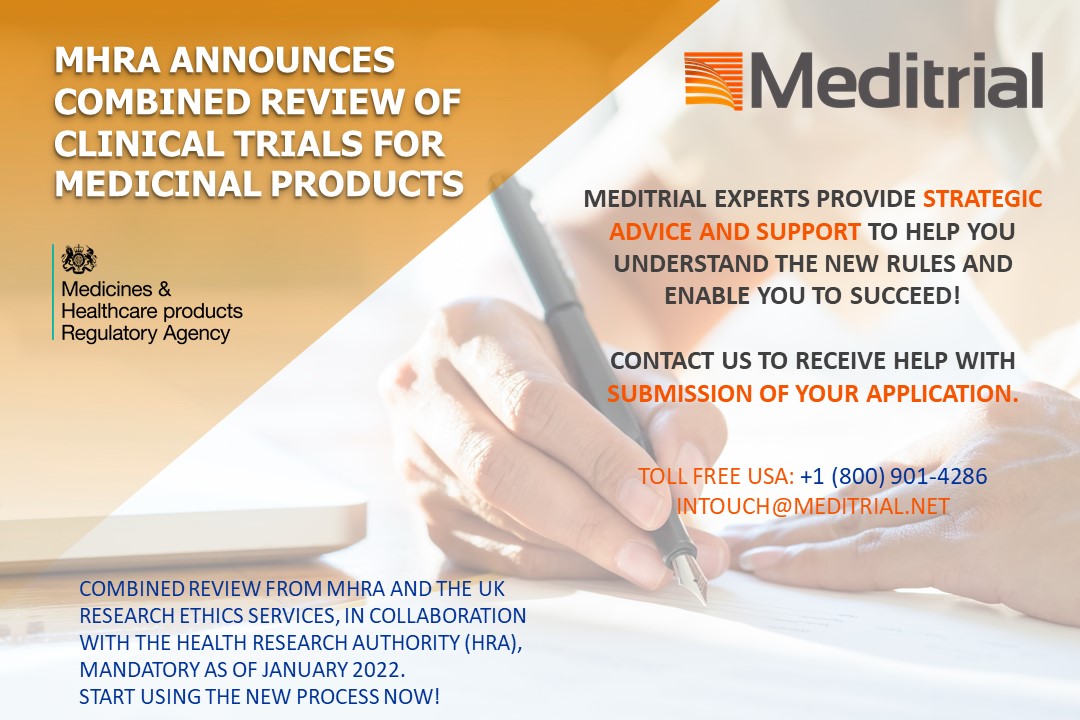 The Medicines and Healthcare products Regulatory Agency (MHRA) plans to streamline the review process for clinical trials of medicinal products concerning the changes brought by Brexit.
As of January 2022, new Clinical Trials of Investigational Medicinal Products (CTIMPs) will receive a combined review from MHRA and the UK Research Ethics Services, in collaboration with the Health Research Authority (HRA). The process is meant to "facilitate rapid start-up" of clinical studies so that patients can benefit sooner from innovative therapies.
Applicants need only submit one application for both Clinical Trial Authorization and Research Ethics Committee (REC) opinion, and approval is delivered together.
Contact Meditrial to receive help with application submission! We will help you comply with all requirements.
Sponsors are encouraged to start using a combined review process now to ensure their internal processes and systems are aligned for January 2022, when all approvals for CTIMPs will be processed via the combined review.
For more details, please see the MHRA announcement.
Visit this page for information for participants who are involved in the submission of applications for Clinical Trials of Investigational Medicinal Products (CTIMPs).
Receive dedicated support! Contact Meditrial for immediate assistance.