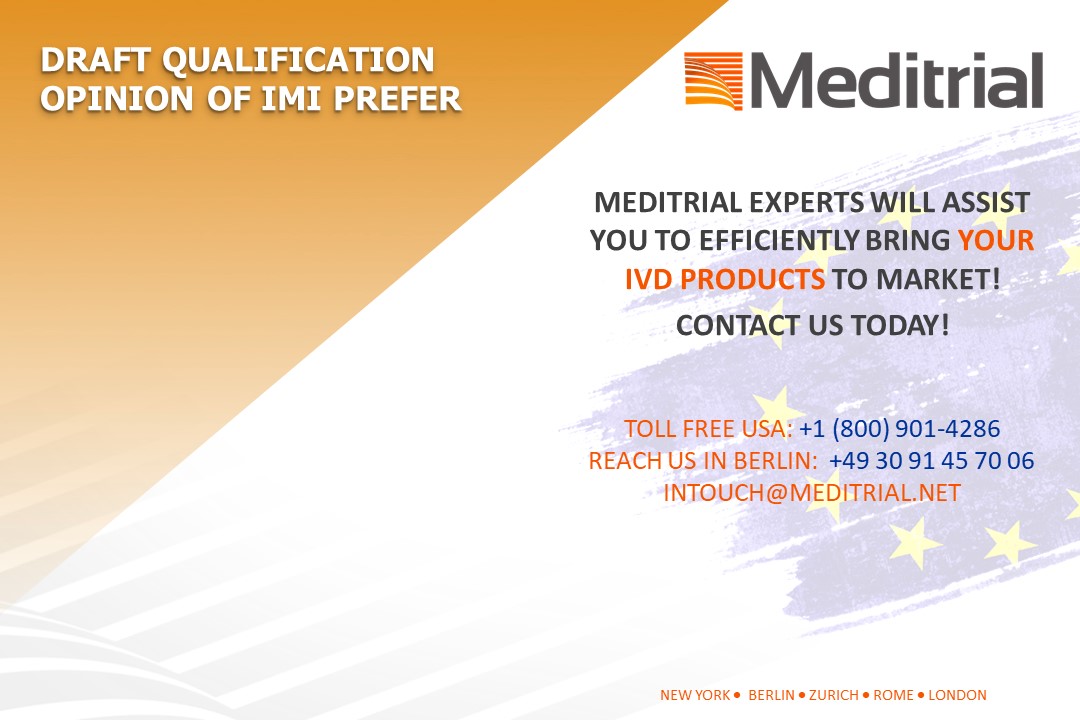 PREFER project has developed a framework with points to consider when selecting methods for industry, regulators and health technology assessment bodies for how to use patient preferences as input in medical product decision making.
European Medicines Agency and EUnetHTA – European Network for Health Technology Assessment assessed this framework and issued a public opinion on how useful the approach is from the regulatory- and health technology assessment perspective.
See a draft opinion that is open for public consultation by 25 November 2021!
Read more.
Contact Meditrial for immediate assistance in Europe and in the US.
We will help you to optimize your global product development program!