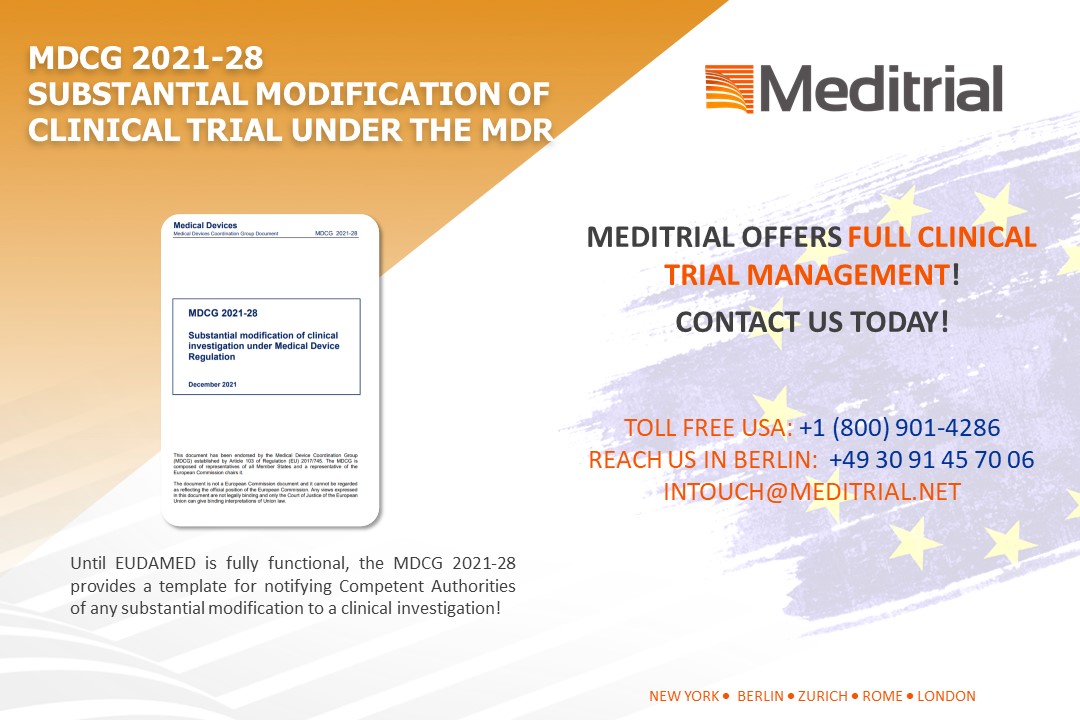 New guideline for Europe on trial changes has been published!
MDCG 2021-28 – Substantial modification of clinical investigation under Medical Device Regulation.
The sponsor of a clinical investigation is required to submit an application to the Member State in which a clinical investigation is to be conducted and to notify its intention to introduce substantial modification, via the EUDAMED database. Until EUDAMED is fully functional, the MDCG 2021-28 provides a template for notifying Competent Authorities of any substantial modification to a clinical investigation.
Contact Meditrial for immediate assistance in Europe and in the US.
We will help you to optimize your global product development program!