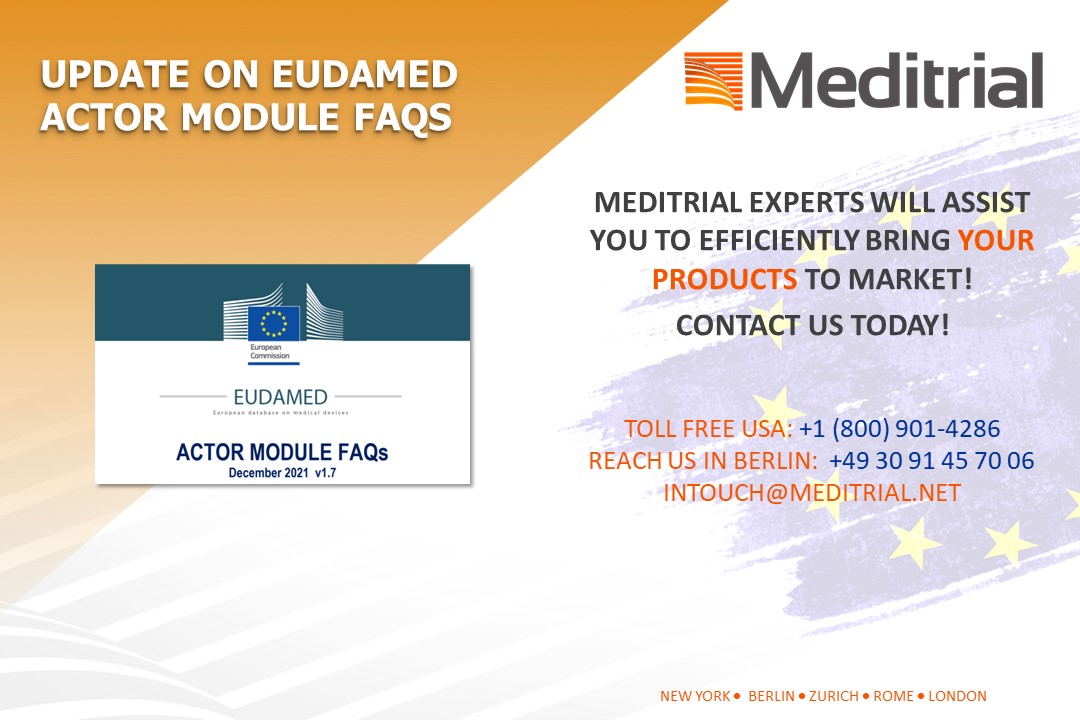 The European Commission has updated the Eudamed Actor Module FAQs.
The document includes a revision of paragraph 4.6.4 relating to the publicly accessible contact details of Person Responsible for Regulatory Compliance (PRRC).
Read more in the EC document.
Contact Meditrial for immediate assistance in Europe and in the US.
We will help you to optimize your global product development program!