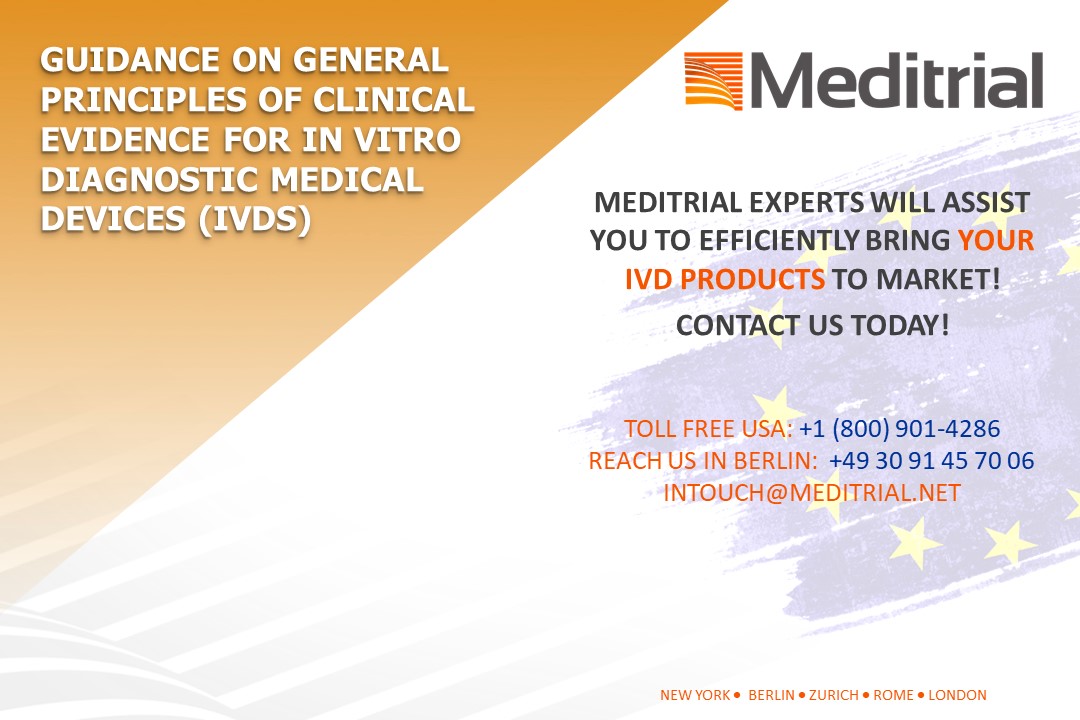 New #MDCG Guidance on general principles for #clinicalevidence and the continuous process of performance evaluation for #IVDs has been published
The guidance describes the approach by which collection, generation and documentation of supporting data for an IVD may be conducted prior to the placing on the market or putting into service.
As the #performanceevaluation will be updated throughout the life cycle of an #IVD, this document also addresses principles related to post-market surveillance.
Contact Meditrial for immediate assistance in Europe and in the US.
We will help you to optimize your global product development program!