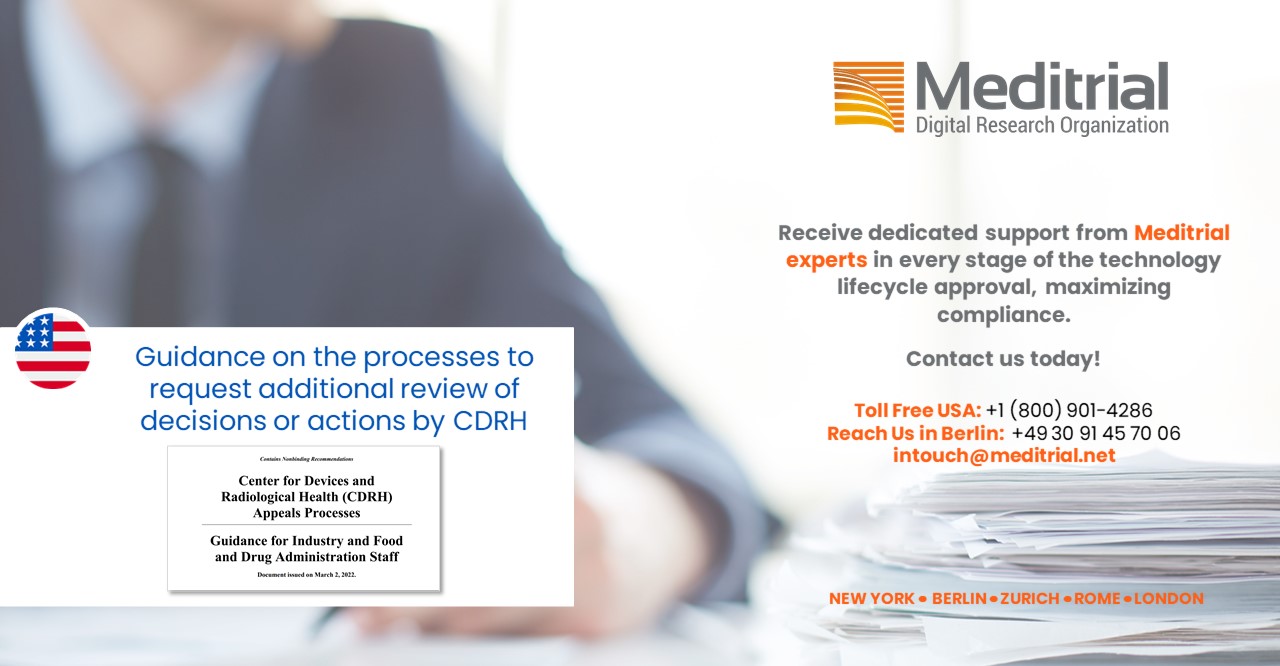 The FDA published a guidance on Center for Devices and Radiological Health (CDRH) Appeals Processes.
The document describes the processes available to external stakeholders to request additional review of CDRH employees' decisions or actions. It is intended only to provide clarity to the public regarding existing requirements under the law.
Individuals outside of the Food and Drug Administration (FDA), who disagree with a decision or action taken by CDRH and wish to have it reviewed or reconsidered have several appeal processes to choose from, including: requests for supervisory review of an action, petitions and hearings. The guidance provides general information about each process, as well as advice on how to submit appropriate requests to CDRH and FDA.
The document states that "the most effective means of resolving a dispute between the Center and an external stakeholder is through discussion and agreement prior to the regulatory decision. The CDRH Ombudsman is available to assist in clarifying issues, mediating meetings and teleconferences, and conducting discussions with the parties in an effort to resolve disagreements before a formal request for review."
Read more in the FDA guidance document.
Meditrial is supporting medical device and IVD companies with regulatory compliance and market entry since 2008.
With offices in Europe and the US, Meditrial offers a wide range of market access services, including regulatory compliance, consulting, device registration, and in-country representation. Don't hesitate to contact us!