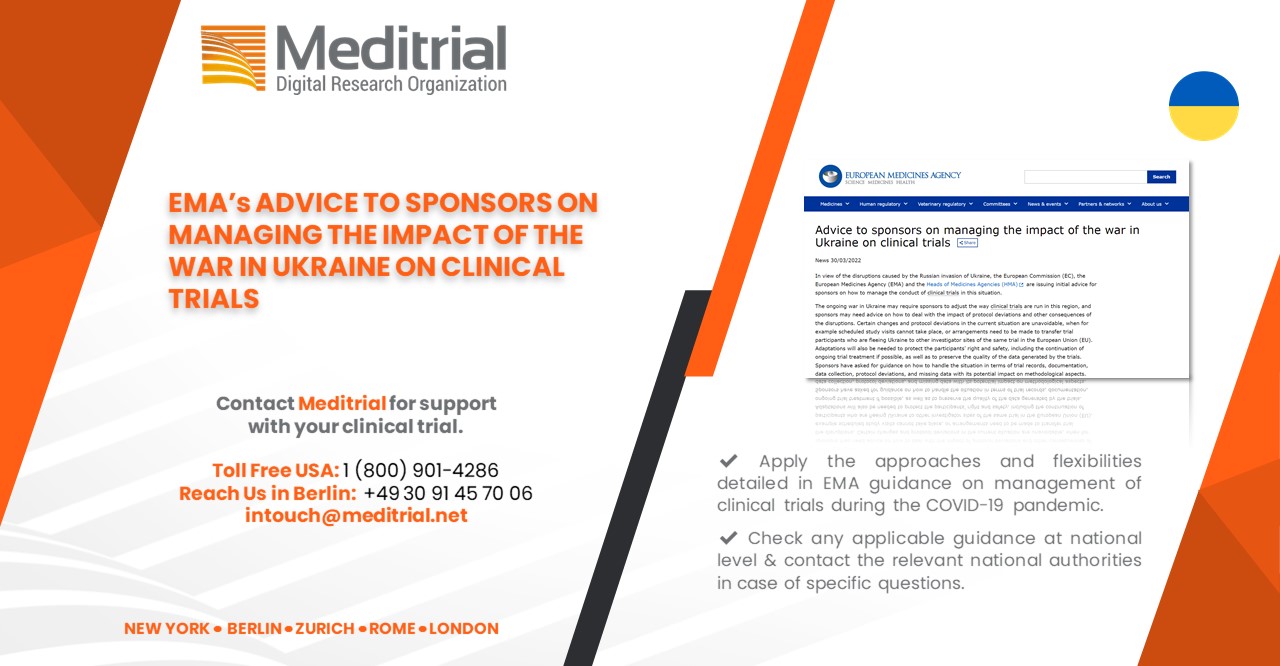 EMA has published an advice to sponsors on managing the impact of the war in Ukraine on clinical trials.
The ongoing war in Ukraine is affecting clinical trials. Sponsors have asked for guidance on how to handle the situation in terms of trial records, documentation, data collection, protocol deviations, and missing data with its potential impact on methodological aspects.
EMA advises to:
apply the approaches and flexibilities detailed in its guidance on management of clinical trials during the COVID-19 pandemic.
check any applicable guidance at national level & contact the relevant national authorities in case of specific questions.
In view of the specific circumstances linked to the war in Ukraine, the Clinical Trials Coordination Group (an HMA group uniting clinical trials experts) is developing additional recommendations for sponsors. EMA will develop additional recommendations on the methodological aspects of data stemming from clinical trials impacted by the war in Ukraine.
Read more in EMA news.
Contact Meditrial today to receive support with your #clinicaltrial.