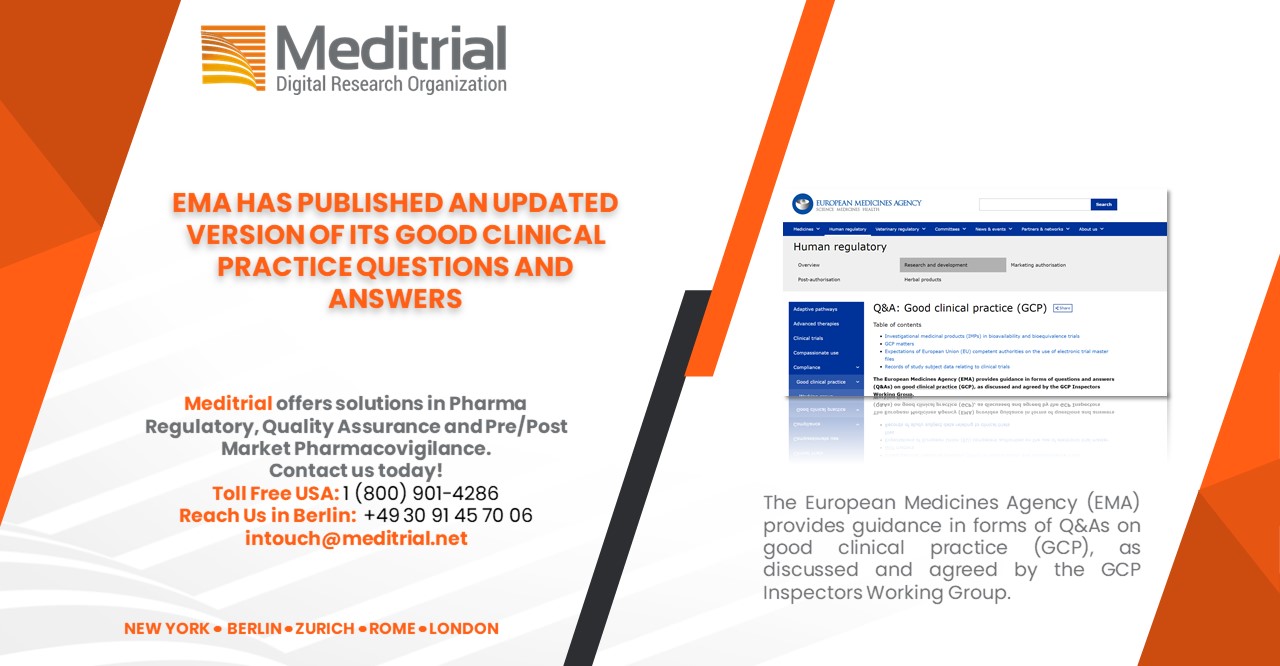 The European Medicines Agency (EMA) has published an updated version of its good clinical practice questions and answers (#GCP Q&A).
EMA provides guidance in forms of questions and answers on GCP, as discussed and agreed by the GCP Inspectors Working Group.
The March 2022 updates relate to:
Investigational medicinal products (IMPs) in bioavailability and bioequivalence trials:
✔️ labelling of Investigational Medicinal Products (IMPs),
✔️ deviations from inclusion/exclusion criteria of an approved protocol,
✔️ subcontracting and related sponsor & investigator responsibilities,
✔️ the definition of source data,
✔️ contractual agreements with vendors for electronic systems,
GCP matters:
✔️ audits of IMP manufacturers by the sponsor,
✔️ GCP inspectors' right to inspect trial participants' medical records and associated implications for Informed Consent Forms,
Records of study subject data relating to clinical trials:
✔️ considerations when transferring copies of medical records to clinical trial sponsors or their service providers.
Read more: https://www.ema.europa.eu/en/human-regulatory/research-development/compliance/good-clinical-practice/qa-good-clinical-practice-gcp
Meditrial offers solutions in Pharma Regulatory, Quality Assurance and and Pre/Post Market Pharmacovigilance.
Get in touch today!