Health care is connected to every aspect of society. We rely on highly qualified physicians to keep us healthy by using their vast knowledge and progressively more advanced clinical tools and resources. But physicians around the world involved in developing new modes of care face many challenges. Taking care of a growing (and aging) population, keeping up to date with the latest medical innovations and health technologies, and responding to the needs of more accountable patients all have increased pressures on health care providers.
PHYSICIANS IN 2030: THE CHALLENGES
In recent years in many countries around the world, new trends have shifted the focus from disease treatment to health management. Patients increasingly aim for improved quality of life and are more interested in topics related to disease prevention or wellness. New technologies such as artificial intelligence or robotics can improve the accuracy of treatment by significantly reducing the likelihood of error, promoting better quality outcomes.
With these evolving challenges set to grow in the years to come, how can we help prepare physicians for the next decade? What skills will the physician of the future require to provide the best care for their patients? How will care be delivered? And how will technological developments affect the training of healthcare professionals and daily practice?
The report "Clinician of the Future" (Elsevier Health, March 2022) explores global trends and changes that will impact the future of health care. The report is based on interviews with nearly 3,000 clinicians from 111 countries to explore what health care will look like 10 years from now and how we can meet the challenges to come.
DIGITAL EXPERTS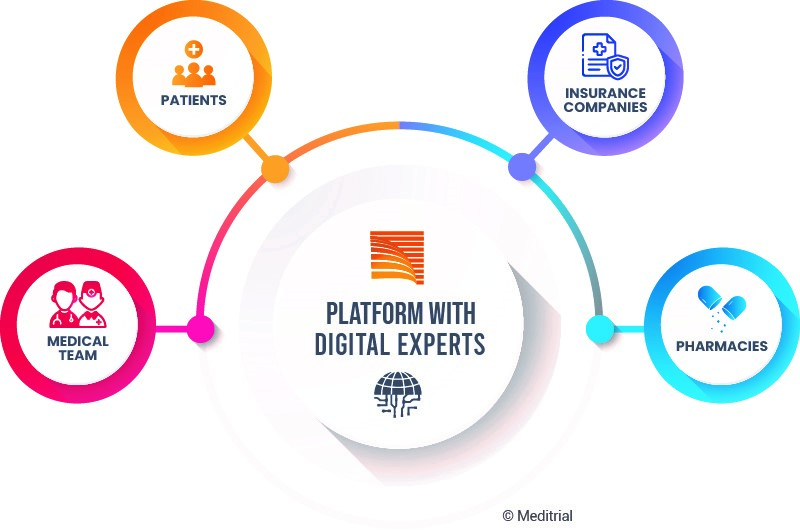 Digitization is changing the way health care is delivered leading to the need for a new set of skills for clinical staff and patients accessing the new services as well.
A strong need has emerged for health care services to develop a network and an interdependent system among all actors involved in the care and prevention pathway. At the center of this system is the figure of digital experts.
The establishment of digital platforms managed by experts aims to create a balanced relationship between patients and physicians, health facilities on the ground, pharmacies and hospitals.
THE REMOTE HEALTHCARE
Digital health aims to increase patient satisfaction in receiving health care services. Digital technologies are translated into health care through modalities that impact the patient's medical care pathway at all stages-before, during, and after treatment.

Mobile health apps aim to simplify remote consultations and diagnoses, either between multiple physicians or between patient and physician. These include, videoconferencing tools for telemedicine consultations between physicians who share patient information while being in different locations with each other. Remote health care using the Internet and the support of related devices such as webcams, video links and smart devices that aims to give the patient access to needed information and materials.
Some mobile apps are better suited to the management of lower-level health care needs and can facilitate the exchange of information by acting as portals and facilitating the management of administrative tasks ranging from booking to scheduling appointments. These technologies encourage greater patient participation in the patient's care journey. Such digital flow will enable better planning, translating into improved patient experience and satisfaction.
CAREERS IN CLINICAL DEVELOPMENT: THE NEW DIGITAL SKILLS
Health professionals and new professionals are involved together with patients and e-health companies in the technological change that will have to return citizens to a restructured digital health care through the dissemination of digital information tools in order to retire less adequate practices that can improve the appearance of care facilities.
In the area of clinical trials, strengthening the professional skill level is equally necessary. The research world today needs additional skills, not only medical, clinical, and research skills, but professional figures such as project managers, data managers, biostatisticians, and trial assistants. A field in which the researcher or investigator increasingly assumes the role of clinical trial initiator.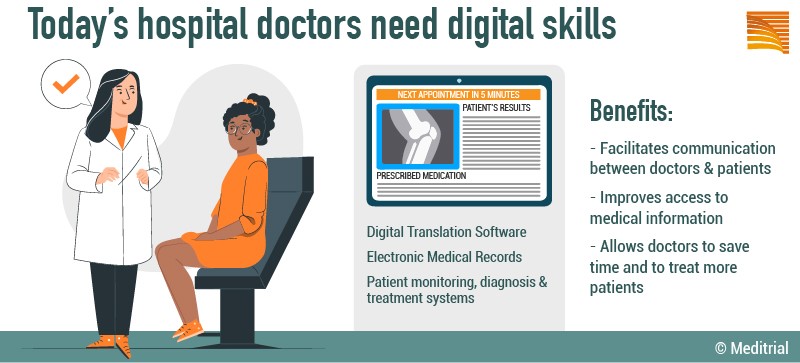 CLINICIANS OF THE FUTURE
There has been rapid growth in the use of technology in health care, and physicians expect this trend to continue over the next decade. However, while technology offers enormous potential to improve the quality of care, physicians warn that technology could become a challenging burden in the next 10 years. It is widely understood that clinical processes and medical education will need to keep pace with technological advances; physicians identify education and training on the latest technical developments as a top priority for the next 10 years. Special attention will also be needed to ensure that all patient populations benefit from technology and to prevent an increase in existing global and national health inequalities.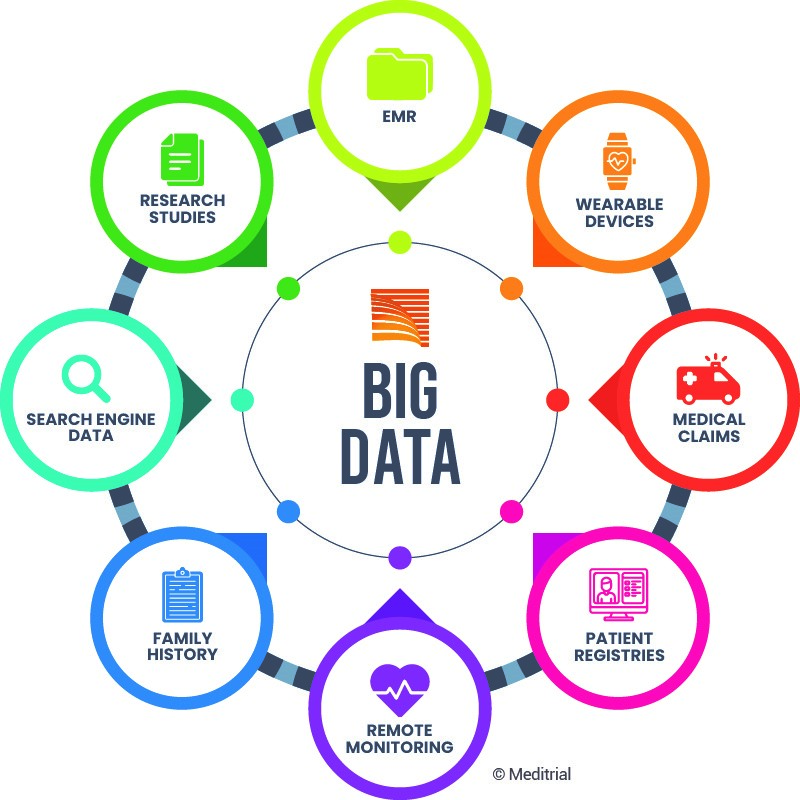 Bibliography: